5 Common Places To Find Asbestos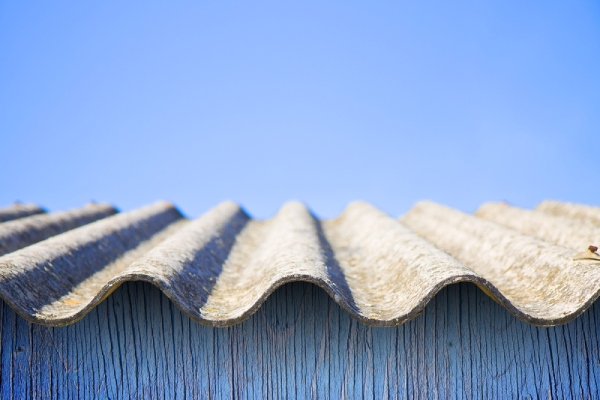 Many homeowners dread finding out that they have asbestos lurking in their homes, especially if the construction material has already been disturbed. Asbestos is known to lead to some serious health challenges including lung cancer. Removing it safely from your home is not something you can do as a DIY home project. It should be left to the care of professionals who can manage and discard the materials properly.
The question many homeowners face is: where are you likely to find asbestos in the home? It was a very common building material in Canadian homes and businesses. Know what you could be walking into and where asbestos might be found:
Insulation
Insulation is one of the most common and prevalent areas where you might encounter an unhealthy dose of asbestos. In most situations, it is found in attic or wall insulation that contains vermiculite. Because it is safely hidden behind sheetrock and will not be disturbed, the asbestos found here may not pose a problem for your health.
Other types of insulation that may contain asbestos include oil and coal furnaces or door gaskets with insulation. Insulation covering hot water or steam pipes can also be affected by asbestos.
It will become an issue if you need to repair your walls, replace some sheetrock, or enhance the insulation in your home. Once this insulation is disturbed, it can release those tiny particles into the air and allow them to infiltrate your lungs. They can even be carried on your clothes to other parts of the home and to the rest of your family members.
If you suspect that your insulation contains asbestos, it is best to have it looked at and tested by a professional before disturbing it.
Roofing & Shingles
One of the leading places homeowners find asbestos is actually on the outside, on their roofing shingles. Fortunately, roofing shingles are on the outside of your home so you won't need to take as many precautions while waiting for the asbestos to be removed.
However, this does not mean that you should attempt to do it on your own. It will require a professional who has the safety equipment to remove and properly discard it. Keep in mind that asbestos can cling to clothes and could be carried to others who are not part of the demolition process. This is why it is best left to a company like Winnipeg Demolition.
Siding
Siding is another common area where asbestos was frequently used. Much like with roofing, it is worth having it tested if your home was built before 1980. Remember that professional removal of this siding is going to be necessary to keep everyone in your home safe from exposure to this dangerous construction material.
Flooring
Vinyl floor tiles and the backing on sheet vinyl flooring could be another area where asbestos is hiding. It is impossible to tell simply by looking at your flooring whether it will contain this harmful particle. The only way to know for sure is to ask a professional or to send it off for testing.
It is a good rule of thumb that if your vinyl flooring has been down since 1980 or before, the tiles or the backing on sheet vinyl will likely contain asbestos. While this is not a hard and fast rule, it can be a helpful guide to let you know whether you should worry about this construction material found in the home.
Ceilings & Walls
Does your home have decorative paint that lends a nice texture to the walls? If it has been on the walls for a while, you might run into asbestos here as well. One of the main areas where this material lurks is in textured ceilings, particularly of the popcorn variety, though other popular textures might have made use of asbestos as well.
If your home is older than 1980 and has had this layer of paint or patching compound up for quite some time, then it may be a good idea to get it tested by a local lab before you proceed to remove it. A home that was painted before the 1970s could have as much as 10 percent asbestos in it, so be sure to have it tested.
When the paint or patching compound begins to chip, it might be a sign that you need to rid your home of these asbestos particles sooner rather than later. The entire surface that they are painted on may need to be removed.
Do you have a wood-burning stove in your house? These relics of the past can be great for cozy winter nights, but they may be an indicator that you have asbestos in your home. The walls and floors around these fixtures were often outfitted with asbestos paper, millboard, or cement sheets to withstand the heat coming off the stove. Be sure to have the areas around a wood stove tested before making any major modifications to the home.
Dealing with Asbestos
If you think that you might be dealing with asbestos, it is time to contact Winnipeg Demolition for asbestos removal in Winnipeg. We can help you test, remove, and safely discard your asbestos-related materials to give you greater peace of mind. Learn more about the services we offer today!