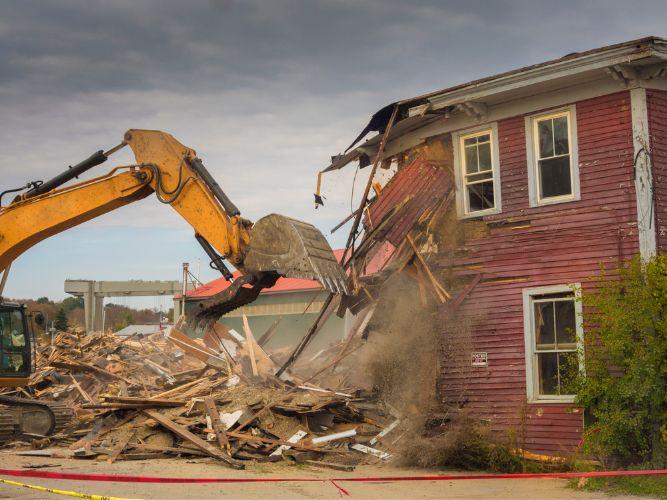 Demolition may seem like a negative thing when you're talking about tearing down structures that have seen better days. However, this one simple act can actually be great for the community as a whole. For starters, it gives the neighbourhood more aesthetic appeal, but it goes deeper than that. How does tearing down an old building benefit the entire neighbourhood?
Learn more about the ways that demolition can actually benefit the community here:
Thinking About Safety
One of the key ways that responsible demolition can benefit the community is by getting rid of the unsafe and abandoned buildings in an area. For example, some neighbourhoods are overrun with old gas stations or even buildings that focused on chemical manufacturing. With the right team of demolition professionals, these hazards are better managed and can be safely removed from the area.
Getting Rid of Old Structures
Every neighbourhood has a few old buildings that it may not mind having restored. Demolition allows experts to come in and eliminate structures that are no longer safe for people to be in or around. The reason this benefits the community is two-fold. First, it allows neighbourhoods to get rid of structures that could collapse or lead to injury in the near future.
Second, it makes room for newer development to take place that can improve the community overall. You have to find a safe way to let go of the past in order to move forward.
Recycling
If a demolition company deems that a building isn't able to be restored, it might be time to tear it down and start fresh. While this can seem like a waste at first glance, it doesn't necessarily have to be. Demolition professionals are often quite experienced in what can be recycled for use on future projects.
This makes new construction more sustainable for the local environment as fewer items will need to be purchased, manufactured, or shipped in for these new buildings. Recycling allows everyone to feel more productive and to better use the resources that are available to them for future projects that might take this building's place.
Disasters
When disaster strikes, many people call on first responders and neglect the work that demolition crews bring to the issue at hand. When a building has been damaged beyond repair, demolition crews often work hand-in-hand with first responders for search and rescue.
Even if that isn't the case and search and rescue isn't necessary with the natural disaster in your community, knocking down compromised buildings can be a great way to start fresh.
Get Started Today
Have you been putting off a demolition project because it seems like a lot of work? Don't hesitate, as there's much to be gained through the process of tearing something down and starting fresh. If you need a demolition in Winnipeg, be sure to reach out to the professionals at Winnipeg Demolition. Give us a call today to learn more about how we can help you with your next major project!