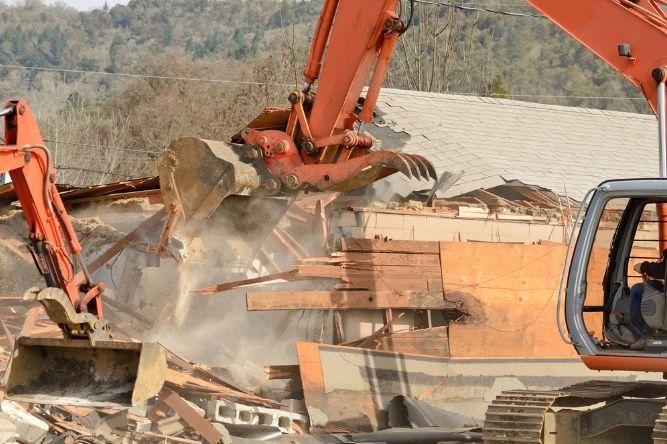 Whether you are building a new home or a new business, you might wonder what the differences are when it comes to the demolition of the older building. Most people envision heavy machinery plowing down an old building to make room for the new. While this can certainly be true, there are finer points about demolition that you might want to understand before beginning.
What are the differences between residential demolition and commercial demo? Residential demolition refers to anything related to a home or a living space while commercial demolition refers to the deconstruction of a business. Let's take a closer look beyond these basic definitions.
Timeframes
One of the key differences between residential demolition and commercial demolition is the amount of time that it takes. During a residential demo, you may be renovating an existing home which requires some time but not as much as knocking down the building to start over. It tends to be demoed on a much smaller scale than what you would encounter with commercial projects. As a result, it often requires less time than a commercial demo.
Equipment
When a construction crew is doing demolition on a home, they often use smaller equipment to account for the smaller size of the building. They may use small excavators as opposed to cranes and bulldozers. This is especially true if they are doing just a small-scale remodel as opposed to tearing down the whole structure. Commercial demolition frequently allows for more space, so heavier equipment can be used, which can speed up the process.
Permits & Planning
Permits and planning are important aspects of any construction project, whether you are doing demolition or an intense renovation. Both types of projects often require permits before you can start on the job. However, commercial projects and residential projects will require different sets of permits during the planning stages.
Keep in mind that they will both be subjected to some of the same guidelines in this area though. For example, the property will need to be officially inspected. You will also need to ensure that all of the utilities are turned off and disconnected properly before your deconstruction crew begins to demolish walls, pipes, electrical wiring, and more.
Finding a Licenced & Insured Contractor
One of the most important aspects of demolition for both types of projects is finding a qualified and competent contractor. Look for companies that are licenced and insured to protect you and your property in case something goes amiss. This also ensures that your contractor has the experience and knowledge necessary to complete your project. Never allow just anyone to start tearing down walls and structures until you have verified that they know what they are doing and are protected by their insurance. Winnipeg Demolition would love to help you with your next demo project, whether it is for a residential property or a commercial building. Learn more here about what we offer our clients and how we can help you finish your project in a safe and timely manner!