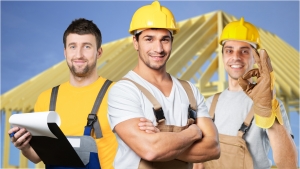 Do you have a demolition project that requires a professional demolition contractor? Finding an expert demolition contractor with the experience in controlled demolition can be a challenge. Identifying a professional contractor from an inexperienced one is not the obvious.
We have outlined a few tips to help you select the most professional demolition contractor:
Prior to settling on a demolition contractor, you must come up with a full list of your project requirements. If you have a good idea of specifically what you need then finding the best contractor for the project should be a walk in the park.
The following are the different types of services offered by demolition contractors:
Total/Partial Demolition
Total or complete demolition involves bringing down the whole structure to the ground level. On the other hand, partial demolition involves breaking down only a section of the building.
Implosion
Explosive demolition is a demolition service for larger structures. Collapsing a building by imploding the structure requires an experienced contractor.
Asbestos Removal
Asbestos abatement is a risky process that should only be done by a licensed asbestos removal contractor. Asbestos is extremely toxic and is found in older buildings.
Environmental Remediation
Cleanup of the environment is an unavoidable part of the demolition project to rid the site of toxic elements.
Debris Removal
Clearing the demolition site of debris will prevent unnecessary accidents and pollution of the environment. Debris removal is an important service offered by most professional demolition contractors.
So, how do you determine that a demolition contractor is qualified and professional? Well, after coming up with a full project requirement list, you can begin assessing the numerous proposals from the demolition contractors interested in the project. The following are some of the important details you should look out for:
Licensing and Insurance
Demolition projects can turn tragic if not handled by a qualified contractor. Most jurisdictions require that a demolition contractor is licensed and have insurance. Some of the sensitive materials handled by demolition contractors such as explosives require permissions from the authorities. A licensed contractor has met all the requirements and is certified. Demolitions being risky, must be insured to cover any liability in case of accidents.
Skill and Experience
A demolition contractor with the right equipment, skills and experience must have successfully conducted various demolition projects previously. Demolishing a building using explosives requires a contractor with a high level of professionalism and experience. The ability of the contractor to determine what techniques will work best, based on previous projects makes experience a valuable factor in selecting a demolition expert.
Rates
Obtain several quotes from the demolition experts interested in the project within your locality. It is about selecting the cheapest rates but the most reasonable with guaranteed best quality outcomes. The highest rates do not necessarily translate to a great job. Do a background on the contractor and get reviews from previous satisfied or disgruntled clients to learn their experience. If you have trouble deciding then always go for the most renowned, experienced and trusted contractor. Winnipeg Demolition is one of the most respected demolition companies in Winnipeg, and we guarantee you won't be disappointed if you choose to work with us.