D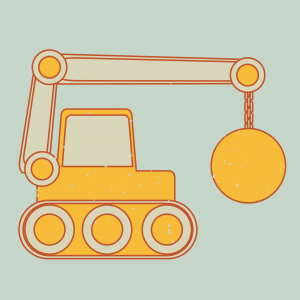 emolition is perhaps the most thrilling and quick stage of construction. It takes one or two days to completely demolish a home and clear it from the site. A demolition process for a complete remodel would last almost a week. In as much as demolition is messy and quick, it is not entirely unsophisticated and mindless. There is a lot you need to know about the process of demolition. Lack of a proper plan and strategy before starting demolition could result in the loss of both time and money.
Here are some of the demolition basics from our own experience we thought you should know about:
1. Demolition is not a DIY task
Never attempt a demolition by yourself, however, simple or affordable it appears. A demolition is a complex process much like a surgical procedure. A professional demolition team would know what to demolish and what to keep.
2. Talk to your Neighbors
There is going to be some noise and a bit of mess so it would be nice to talk to your neighbors and seek not only their understanding but also their patience. Sharing a bottle of wine with your neighbors will go a long way.
3. Adhere to the regulations and obtain your permitsIt is not easy to hide a demolition site. Your neighbors along with the building inspectors will be able to notice the conspicuous dumpster on your driveway or honey bucket in your yard.
4. Asbestos violation is serious
If your demolition project involves asbestos removal ensure you follow the regulations regarding asbestos handling to avoid your site being shut down. There are procedures for asbestos removal that must be followed and they may not be the same for every jurisdiction.
5. Move out during house demolition
The last thing you want to do is to try to stay behind during your house demolition. There is bound to be a lot of mess and dust which might be bad for allergies. It could be the best time to take a vacation.
6. You might demolish more than anticipated
Once you open up the house you might realize that the demolition may be twice what you had initially planned.
7. Strip the entire walls
Stripping down the walls for a major remodel uncovers all the bizarre stuff concealed in the wall cavities from the previous DIY remodels. A demolition can reveal the lack of proper wall insulation and suspicious electrical wiring.
8. Pay attention to experience
An experienced demolition contractor probably knows his stuff so you should take heed of their advice.
9. Have a contingency budget
During a demolition project, you should be prepared for any unexpected events. There are so many things that could go wrong during a demolition process that would require a contingency budget.
10. Reuse and Recycle
The materials that result from a demolition project can be reused and recycled. Some of these items can be sold to raise money for your construction.